[Story based on the Big Brother/Reality Show challenge on Mod The Sims. Basic rules are explained as the story goes.]
"One beautiful Sunday afternoon, eight strangers show up at The Addison House. They all have different backgrounds, different personalities, different appearances, yet each desires the same thing: to win 50,000 Simoleons. The rules are simple - simply survive in the house, perform the tasks assigned to them, and try to get along with everyone. At the end of the week, each Sim has to vote for one Sim to eliminate. The Sim with the most votes leaves The Addison House and their shot at 50,000 Simoleons.
"But there is a twist - The Addison House is (in)famous for being haunted. Fifty years ago, Asher and Christine Addison were a seemingly-happily married couple living in this very house. No one knows why Christine murdered her husband one day, locking him in their fire-lit cellar and ignoring his screams as he burned to death. Christine went to prison and their house became a bit of a tourist trap. Some say they can hear Asher's screams, that they feel watched, or that they feel sudden intense heat on their skin. Others say it's all psychological and the 'ghost of Asher' is purely a myth, having felt nothing on their visits.
"Regardless of what the contestants may believe, they will have to try and live in this house for eight weeks in hopes of winning 50,000 Simoleons. Let's meet our contestants.
Name: Amie Spears.
Traits: Brave, Couch Potato, Frugal, Mean-Spirited,
Basics: She's a hard-working girl looking for love, and she'll beat you up if you call her fat.
She wants the money to: Own her own business corporation.
Name: Stefan Berlitz
Traits: Couch Potato, Loves the Outdoors, Hot-Headed, Daredevil, Party Animal
Basics: He's a sharp-dressed German who loves city [I]and[/I] country life, but [I]achtung[/I] if you cross him the wrong way.
He wants the money to: Build a nature lover's resort with a swanky bar onsite.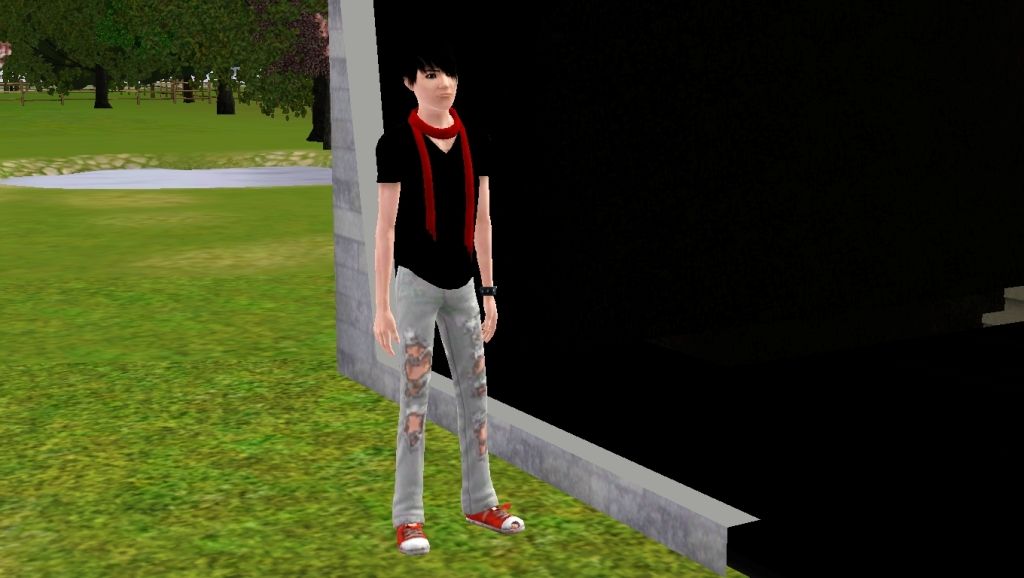 Name: Lucas Bernal
Traits: Brave, Savvy Sculptor, Cat Person, Snob, Good Sense of Humor
Basics: He's an artistic emo kid who loves his two fluffy cats and his old-school slapstick comedy DVDs.
He wants the money to: Move out of his parents' basement and rent the perfect apartment.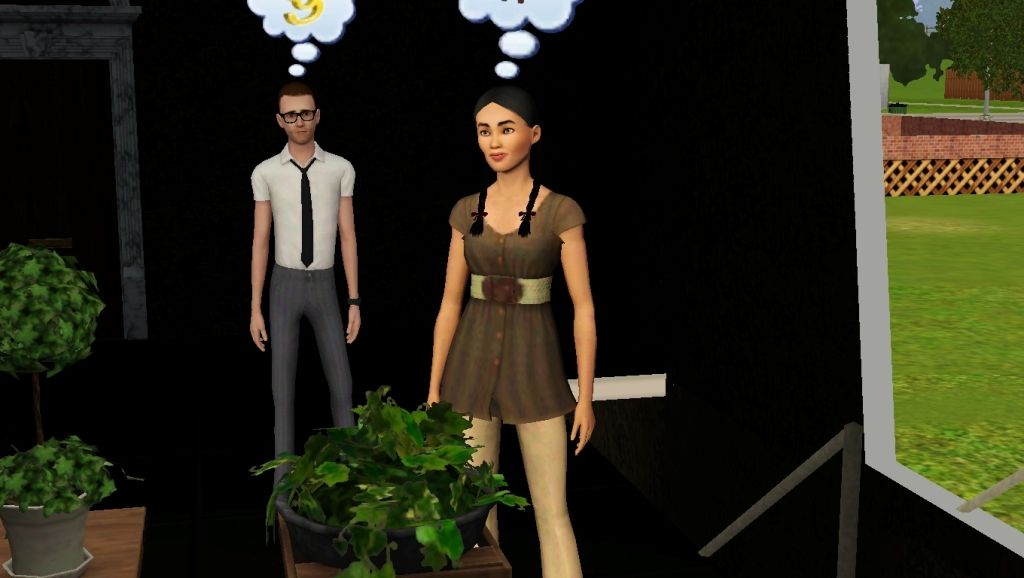 (On left)
Name: Rocco Hodges
Traits: Can't Stand Art, Eco-Friendly, Excitable, Frugal, Slob
Basics: He's a self-proclaimed no-nonsense geek who hates reality show contestants and is only here for the money (as evidenced by his thought bubble.)
He wants the money to: Upgrade his bachelor pad with tons of high-tech toys and eco-friendly equipment and enjoy it. By himself.
(On right)
Name: Lara Valle
Traits: Genius, Good, Handy, Nurturing, Vegetarian
Basics: She's descended from a long line of Simerican Indians and she believes her natural talents will help her win.
She wants the money to: Have a great big garden and a small quaint house to live the old-fashioned way.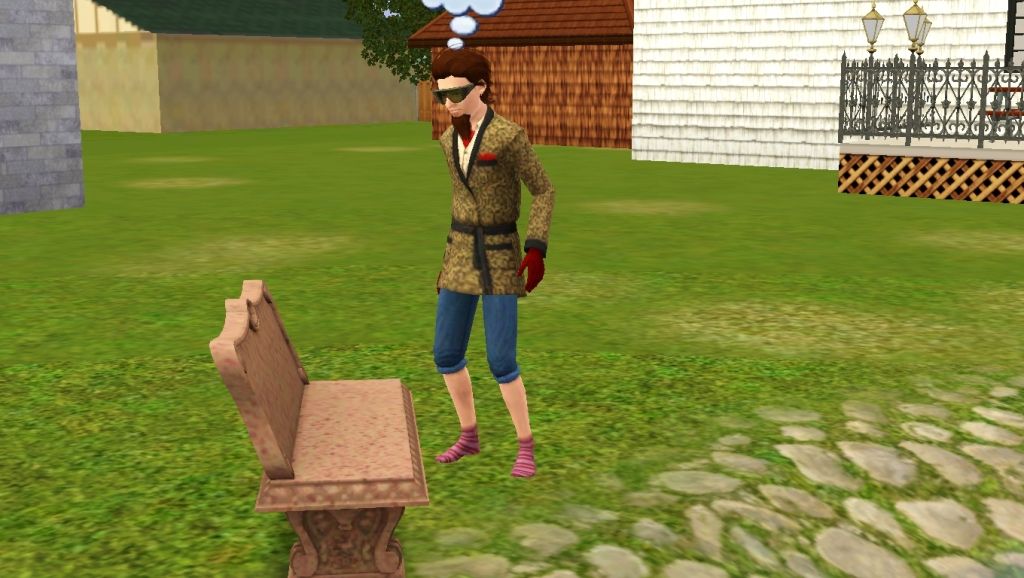 Name: Dewayne Dent.
Traits: Bookworm, Can't Stand Art, Good Kisser, Inappropriate, Vehicle Enthusiast.
Basics: He's weird and nothing he says makes sense. Rumor is he's a good kisser but no one has dared to see for themselves if it's true.
He wants the money to: We don't know. He stated his answer in Klingon and we haven't deciphered it yet.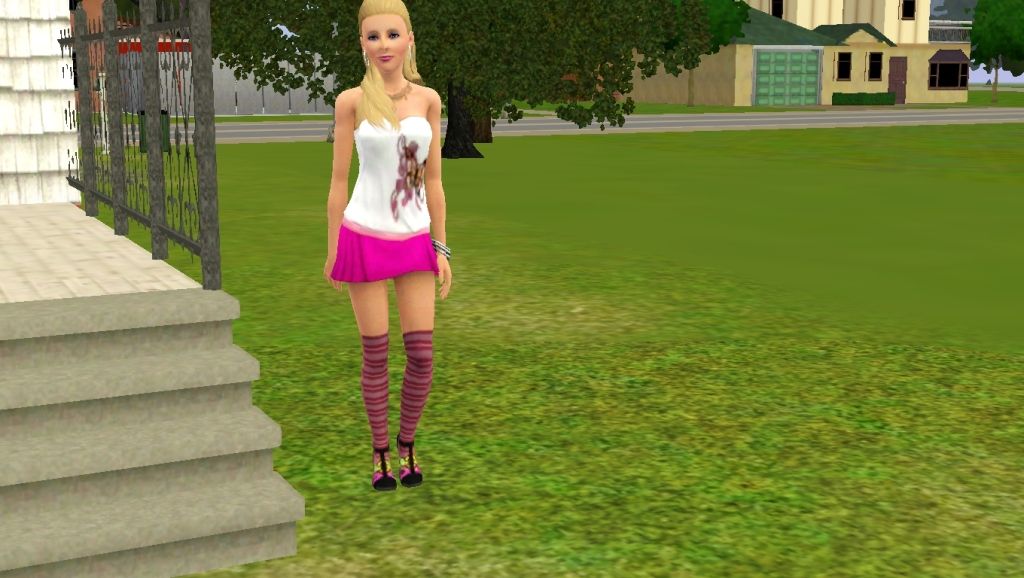 Name: Alyssa Krebs
Traits: Artistic, Good Kisser, Neurotic, Perceptive, Schmoozer
Basics: She's a fashionista who wants nothing less than to be a five-star celebrity.
She wants the money to: Fix the poor nose job her last plastic surgeon ruined.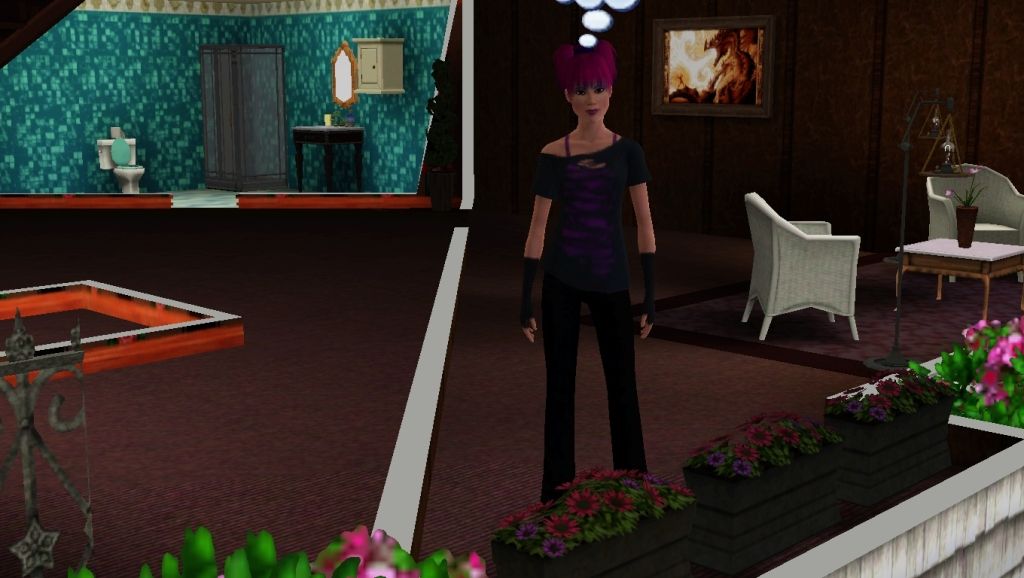 Name: Saki Ming
Traits: Flirty, Hates the Outdoors, No Sense of Humor, Perfectionist, Snob
Basics: She loves everything J-pop and punk who's serious about becoming a famous drummer.
She wants the money to: Buy some drums and launch her way to stardom.
"Now that we've introduced our contestants, we'll check in to see how they're doing each week. Who will soar? Who will sink? Who will be loved? Who will be eliminated? And is there anything to the rumors of Asher Addison's ghost? Stay tuned."